I'm Todd L. Burns, and welcome to Music Journalism Insider, a newsletter about music journalism. Click here to subscribe!
Michael Tau is the author of Extreme Music: Silence to Noise and Everything In Between. Michael is a geriatric psychiatrist by day, and by night, he's a music journalist, with bylines in numerous underground music publications. (He's also created several music zines.) The questioning nature of psychiatry and his love of underground music inform the book in equal measure.
How did you get to where you are today, professionally?
Music writing is not my career—if it were, at least my tax returns would be more straightforward! I'm fortunate enough to have a rewarding day job, and to have had time in my life to write.
I started writing about music in high school for websites and zines, mainly about independent music and often about the outer fringes of experimental music and noise. Over the years, I've become interested in what could be described as "unusual musical phenomena": writing reviews of cassettes released in editions of 20 copies, interviewing artists and labels committed to the outermost boundaries of sound, etc.
Over time I've become curious about the stories behind this incredibly "strange" music. So seven years ago I started working on my book in spare moments of free time, trying to unearth the tales behind this unusual music. There was no book advance or anything like that—I just started writing the book, reaching out to people for interviews, digging into old newspaper clippings for research… and it gradually grew into this sprawling tome, divided into sections and sub-sections, each section carefully supported by citations and quotations. It was only after I had finished writing the book that I approached publishers.
Can you please briefly describe the book?
I consider my book an exploration of "unusual musical phenomena." Specifically, Extreme Music examines several conceptual extremes in the fringes of music. For example, music that is very "loud"—so loud that it is just a block of unchanging white noise. Or music that is very "fast": a subculture of electronic music with beats so fast they end up perceived as pure tones. Or music that is "unplayable": records that are completely silent, or that can't be played (because they have no grooves, or are locked in an unopenable box, or because there is no record at all). Those are a few of the many different extreme concepts discussed in the book.
Each section looks at a subset of these extreme concepts—genre extremes, packaging extremes, extremes of duration (e.g. music compositions that are thousands of years long), etc.—each one divided into several subsections. The core question I try to answer is: what compels people to create this unusual music? The end result is something like a catalogue of these unusual musical phenomena, aiming to tell the stories behind the artifacts.
How did you come to this subject for a book? What made the topic so interesting to you?
After years spent writing about profoundly bizarre music I became fascinated with a simple question: why? What motivates people to create this unusual music? For example, why would someone package a CD in a box of rotting cooked pasta, then ship it out to customers? Why would someone create a piece of music that is billions of years long? Why would someone create a label to release music exclusively on microcassette? To me, these questions are intrinsically interesting—it's a bit like uncovering a mystery.
At the same time, I noticed that a lot of music writing was descriptive, but short on narrative. So I wanted to tell the stories behind these strange musical ideas. I wanted my music to investigate these "unusual musical phenomena" and to do so in a compelling way—not in a technical or academic style, but in plain and interesting terms.
Tell me a bit about the process of securing the book deal.
Since the book was a labour of love, I wrote it all before contacting publishers. Once it was done, I submitted a summary and a few chapters to a handful of publishers who are interested in fringe media. I was delighted when I heard back from Feral House, as they seemed to me a perfect fit. (Several of their previous books have touched on various musical extremes, e.g. American Hardcore and Choosing Death). After that it was a whirlwind of contract signing, edits, and formatting. I have been fortunate as they have been very supportive of fostering my vision of the book, and have a skilled editing and design team.
What did the research process look like?
Each chapter of the book investigates a different extreme concept within music. Therefore each chapter had its own discrete research process behind it. For example, one chapter looks at the concept of found music: music releases that are composed of sound that people have discovered incidentally. There are a handful of people who have put together CD compilations of tapes that they found in thrift stores—tapes found in old answering machines, or people's home-recorded diaries. I would track down the people responsible for putting these compilations together, then ask them about their motivations, their reflections on the ethics of putting this stuff out, and hear about some of the stories.
For example, a collector named Jacob Smigel discovered, in a Las Vegas thrift store, a pile of self-recorded tapes by a sardonic twentysomething woman living in San Francisco in the seventies. Using the tapes, he was able to map out a blueprint of her life. The recordings capture her bemoaning her job at a coffeeshop, ruminating on her binge-purge relationship with food, harping on her crush on a gay video store clerk, and, in an especially vivid moment, using a vibrator while fantasizing about Mick Jagger. (Only a single, six-minute excerpt made it to his found sound compilation, Eavesdrop.) In my interview, Smigel tells me about the joy of rescuing these tapes from the landfill, and how releasing his found sound compilation was a way of rescuing and propagating obscure stories; because the audio is found, they also benefit from a shroud of mystery, challenging the imagination.
I would try to dig deep where I could. For example, there was this infamous CD-R that was a recording of an intoxicated man trying to repair a piano, swearing profusely in frustration. This was an early found audio document that was initially traded among friends then became more widely circulated—keep in mind this was before the dawn of viral internet phenomena and YouTube videos, so things moved a little more slowly. I ended up finding a comment on a blog entry about the recording, where someone mentioned that the recording was made by their friend. This person left their name, and through online sleuthing I was able to track down that person's weightlifting gym, and, after speaking to someone who worked there, was patched through to the blog commenter himself, who talked to me via phone. He gave me the full story. Unsurprisingly, it was more sobering than the audio itself.
Fortunately for me, the internet exists. But so much of the music I was writing about was hopelessly obscure when it came out, let alone years later. Old newspaper archives were very useful. I would often have to chase dead links, using the Internet Archive to find old cached copies of ancient Geocities websites. At times, the manuscript felt like a palimpsest of arcane references and anecdotes. Who can resist the allure of that?
How did you go about writing the actual book?
Most of the work behind this book was the research process, and the writing took place concurrently with the research and interviews. The book was put together on evenings and weekends as I completed my residency and fellowship training. The final push occurred in the thick of the pandemic, when I took two months off prior to starting my full-time job.
What was the easiest thing about the whole project?
Very little about this project was easy—although much of it was fun—but I'd say that I was surprised how easy it was to connect with the artists and producers behind the music. So many people were willing to open up and tell me about their work, and the motivations behind it—this includes people who are legends within their niches: people like John Olson of American Tapes, or Harsh Noise Wall pioneers like Romain Perrot (Vomir) and Sam McKinlay (The Rita). Sometimes when you look at this music from a distance, there is a great sense of mystique around it, and you assume the people who are in the know are going to be inaccessible or oblique. It was a joy to learn that this was not the case, and to come to understand the ideas and motivations behind this unusual music.
What was the hardest thing about the whole project?
The hardest part was assembling images for the book. I am not a collector, so only a few of the actual music releases I wrote about in this book are contained within my personal collection. Therefore, I sourced images from the actual artists and record labels—I am greatly indebted to them for this—as well as a few collectors, some of whom I "cold-called" through email or Discogs. I was blown away by the generosity of these contributors.
What are a few tracks / videos / films / books we should also look at, in addition to your book, to get a better sense of the topic?
I don't know where to begin with this because my book covers such a broad hodge-podge of topics and subcultures. The final section of my book covers digital era extremes, with a chapter about hyper-specific sub-sub-genres of vaporwave. There is this vaporwave niche called mallsoft, in which producers aim to sonically evoke the experience of being in a mall—sometimes an abandoned one. Hantasi is one such artist; here is a clip of his track, "Welcome," from his seminal Vacant Places album, which someone has set to some eerie shopping plaza footage.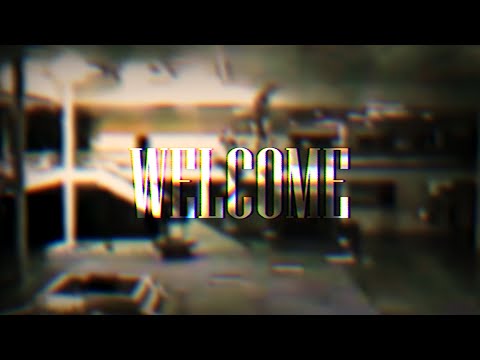 Meanwhile, here is another mallsoft track off of Hologram Plaza, the classic album by a mysterious producer named Disconscious.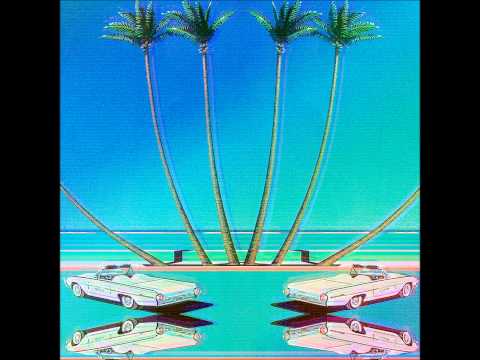 I was fortunate enough to interview both Hantasi and Disconscious (among other mallsoft artists) for the book, learning about some of the obscure samples they sourced and coming to understand that even within one ultra-focused genre, there was still a multitude of different ideas and motivations behind the work.
Did you have any mentors along the way? What did they teach you?
I wish I had a good answer to this! I've really learned a lot from the artists I've interviewed, and am indebted to everyone I interviewed. I'm also indebted to my publisher and editor, as well as to my partner, Mary, who helped me polish several chapters of the book.
At the same time, I've taken inspiration from many music writers before me, particularly those who cover unusual music and niche scenes—e.g. folks like Simon Reynolds, Philip Sherburne, Byron Coley, Mike Stax, Johan Kugelberg, and Marc Masters, among many others.
What's one tip that you'd give someone looking to write a music book right now?
Pick a topic that you really care about, refine it, and go for it. But the topic has to be intrinsically fascinating to you. I turned the idea for Extreme Music over in my head for a few years before I started writing it. I then spent seven years hunting down information, chasing clues on grainy scans of liner notes, exchanging emails and conducting Zoom calls with artists. Weekends spent correcting punctuation, inputting citations, formatting… If your idea doesn't enthrall you to the marrow of your bones, don't do it!
What's next for you?
I'm not sure yet. I have a few other writing projects on the go, including a book concept, but personally I want to see where Extreme Music goes as it is my first book!
Anything you want to plug?
I started a website which does deep dives into obscure musical rabbit holes, covering some of the same stuff that's written about in my book. Check it out here!.
I'm particularly proud of this examination of a bizarre found audio release.
And if that doesn't float your boat, there is this article about a weird treasure trove of strange musical releases emanating from small town Pennsylvania.
Did you enjoy this interview? You can support this newsletter by subscribing here. Among other things, you'll get full access to all 400+ interviews I've done as part of the newsletter. I've talked with writers and editors from Pitchfork, Rolling Stone, the Guardian, and many more.