I'm Todd L. Burns, and welcome to Music Journalism Insider, a newsletter about music journalism. Click here to subscribe!
Juan Diego Diaz is Assistant Professor of Ethnomusicology at University of California, Davis. He's the author of the recent book Africanness in Action: Essentialism and Musical Imaginations of Africa in Brazil, which is based around an enormous amount of fieldwork in Brazil.
Can you please briefly describe the book?
Africanness in Action is primarily about music makers. It walks readers through the lives, motivations, aspirations, struggles, and craft of a diverse group of black musicians from Bahia, Brazil. We learn about the creative process of music from the stage of design through those of composition, rehearsal, performance, and revision. At a more abstract level, the book connects the artistic work of these musicians with their discourses about Africa, more precisely, with their own ideas about what "African" sounds are or should be. The book is thus concerned with broader issues of cultural production and identity in the black Atlantic, with blackness, and African ancestry in Brazil.
The main theoretical contribution is a new way to treat essentialisms in the study of cultural production in the African diaspora. Popular and academic discourses about performance in sub-Saharan Africa and its diaspora in the Americas is dominated by a set of notions such as the ideas that African expression is primarily rhythmic, percussive, spiritual, spontaneous, communal, and embodied. For over a century, scholars have endlessly defended or critiqued the use of these notions to characterize African and diasporic music. Drawing on the concept of anti-anti-essentialism, first presented by Paul Gilroy in his book The Black Atlantic: Modernity and Double Consciousness (1993), and from Kofi Agawu's (2003) post-colonial critique to the notion of African rhythmicity, I invite readers to look at the constructiveness of essentialist notions about Africanness, but also to the ways in which these constructions can be empowering for black musicians. To this end, I theorize these notions as tropes of Africanness that exist in two interrelated realms: as essentialized ideas in the world of discourse and as embodied practices in the sensorial world. With this approach, I am able to account for the great diversity of sounds and performance practices that my interlocutors create when they create African-inspired sounds and also the ways in which they connect them with their more immediate political goals. In other words, my book discusses how musicians derive meaning and agency from sounds they understand as "African."
How did you come to this subject for a book?
I became interested in notions of Africanness or "Africanisms," as some scholars call them, while reading ethnomusicological literature about African and African diasporic music as a graduate student. This exercise quickly revealed the existence of a set of themes that kept coming back. As a capoeira practitioner, an Afro-Brazilian art, I had heard some of these notions from my teachers and co-practitioners, for instance the ideas that African music is deeply spiritual, embodied, and spontaneous. While doing fieldwork for my dissertation in Bahia in 2009 and 2012 these themes were always present in my interlocutors' discourse. This prompted me to center these notions in my dissertation's theoretical model. I relied on the work of Michel Foucault (1972), John L. Austin (1962), Roberto DaMatta (1972), and others to build this model and used a Bahian big band called Orkestra Rumpilezz as the laboratory to test my model.
For the book, I developed my own understandings of tropes of Africanness and essentialisms, loosely based on these authors. To Rumpilezz I added three case studies from Bahia: The Afro-Symphonic Orchestra, The Nzinga Berimbau Orchestra, and the Dainho Xequerê Orchestra of Tuned Berimbaus. This allowed me to explore more diversity in the ways in which tropes of Africanness are understood and put into action in Brazil.
What made the topic so interesting to you?
As I wrote in the book's introduction, I became fascinated by the inconsistencies between the descriptions of African and diasporic music I read in the literature as a graduate student and what I observed and heard from my friends and co-practitioners in the field—and also by the gap between musician's rhetoric and practices. I have since learned that this gap between discourse and practice is a standard challenge that ethnographers face. I was first confused, then intrigued, and eventually became determined to make sense of it. At a personal level, this book was also a way to explore my own liminal racial identity, which is the typical Latin American blend of African, Iberian, and Amerindian peoples. Through this study of tropes of Africanness I have come to understand and embrace my own African heritage in new ways: contingent, emergent, and linked to the history of African-descendants in the New World.
What did the research process look like?
Broadly speaking, research for this book started in 1998 when I began learning capoeira in my hometown Medellin, Colombia. I owe my oldest and more embodied and nuanced understandings of Afro-Brazilian music to capoeira. Capoeira interactions involve participating in periodic collective lessons; performing with a group of co-practitioners; attending events organized by capoeira groups; practicing movements and music with friends; seeking knowledge from books, recordings, and old masters; and, for those who can, visiting capoeira's cradle, Bahia. I've done a bit of all for the past 23 years and this has opened the doors to other Afro-Brazilian practices such as samba de roda, Bahian carnival samba, and Candomblé.
In 2009, I began systematic research for my dissertation. This took me to Bahia twice (in 2009 and 2012), each time for several months. During my time in Salvador, Bahia's capital, I practiced capoeira with my master, Mestre Cobra Mansa and his group, the International Foundation of Capoeira Angola (FICA). I also took lessons of samba de roda, carnival samba and Candomblé drumming with professional drummers from Salvador to sharpen my embodied and technical understanding of these emblematic Afro-Bahian genres.
In 2010 I composed the Suite Afro-Brasileira, a five-movement suite for jazz big band, choir, and Afro-Brazilian percussion inspired by capoeira angola, Candomblé, samba-reggae and funk. It was performed at the University of British Columbia's School of Music in 2011. You can watch it at the following links: Movement 1 (Ladainha), Movement 2 (Samba Estrela), Movement 3 (Funky Capenga), Movement 4 (Caboceando), and Movement 5 (Fechando a Roda).
The experience of composing pieces fusing a big band with various kinds of Afro-Brazilian ensembles was humbling as it made me realize how difficult it is to create these kinds of fusions. This is why I was so impressed when I attended a concert a few years later by a big band that mixed jazz with Afro-Bahian percussion called Orkestra Rumpilezz. The quality of the music was phenomenal and the response of the audience overwhelmingly positive. After the concert I approached the director, Letieres Leite, and principal percussionist, Gabi Guedes, and asked them if they would allow me to research their group. Luckily they complied. I attended every rehearsal and performance of the orchestra during the next six months and spoke various times with Leite and Guedes. I also took private percussion lessons with Guedes at his home studio. This gave me plenty of space to talk about the ways in which he and the orchestra recontextualized Candomblé grooves, instruments, songs, and symbols. I returned to Canada with several hours' worth of field recordings of music and interviews, many commercial CDs, hundreds of pages with field notes, transcriptions, pictures, books, magazines, and just about any item that gave me some information about Rumpilezz. It took me a year and a half to write the dissertation.
For the book's research I returned to Salvador in 2018 and replicated this process with the other three orchestras. As a capoeirista, it was relatively easy for me to approach and immerse myself in the two berimbau orchestras. In addition to observing and speaking with them, I also did immersive practice with them. In other words, I did participant observation. With the Afro-Symphony orchestra my research was similar to that with Rumpilezz—lots of rehearsal and performance attendance, interviews with the director, and close analysis of the music. Because all four groups take inspiration from the Candomblé religion, I attended every Candomblé ceremony I could during my time in Salvador, especially in the worship houses to which my interlocutors belong. This gave me insight into the kinds of adaptations that each orchestra made of musical materials from this religion. And it also gave me a deeper understanding of the importance of this religion as a space of recreation of Afro-Brazilian culture. I emerged with great respect for those who practice it.
What are a few tracks / videos / films / books we should also look at, in addition to your book, to get a better sense of the topic?
Kofi Agawu's books Representing African Music (2006) and The African Music Imagination (2016) are fundamental readings to understand how African musics have been construed in academic discourse.
There are many books that could enhance the reader's knowledge about musics of the African diaspora. I've found particularly useful Ingrid Monson's edited volume The African Diaspora: A Musical Perspective (2003) and David Garcia's Listening for Africa (2017). For those interested in a historical discussion of African survivals in the diaspora, the works of Raymundo Nina Rodrigues (Os Africanos no Brasil, 1932), Fernando Ortiz (Cuban Counterpoint: Tobacco and Sugar, 1940), Melville Herskovits (The Myth of the Negro Past, 1941), Richard Waterman ("Hot Rhythm in Negro Music," 1948), and Mintz's and Price's The Birth of African-American Culture (1976) are fundamental.
There are also many books about Afro-Brazilian music in Bahia that may supplement or, at times, contrast with the perspectives I offer in my book. These include Goli Guerreiro's A Trama dos Tambores (2000), Clarence Henry's Let's Make Some Noise (2008), Silvio Sansone's Blackness without Ethnicity (2005), Patricia de Santana Pinho's Mama Africa (2010), and Niyi Afolabi's Ilê Aiyê in Brazil and the Reinvention of Africa (2016).
Like most musicians nowadays, the four groups I study in my book have a large catalogue of videos on YouTube and other social media platforms. I urge readers to look them up and to support them by purchasing their albums, most of which can be found on iTunes and other music sharing platforms. Here are some links where you can start your musical journey:
Rumpilezz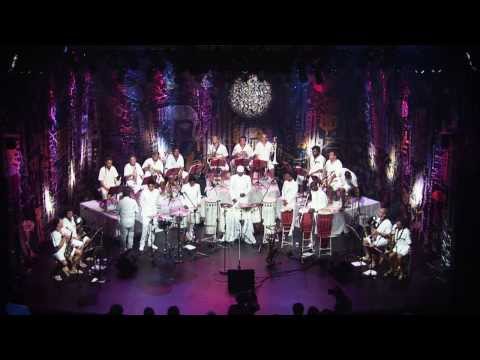 Orquestra Afrosinfônica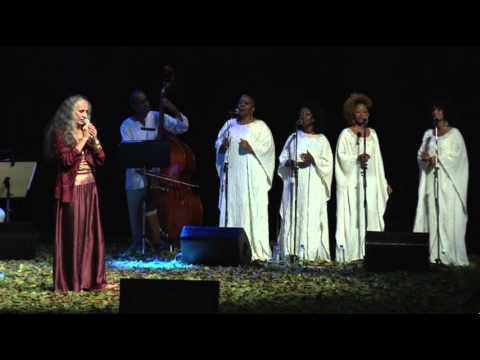 Orquestra Nzinga de Berimbaus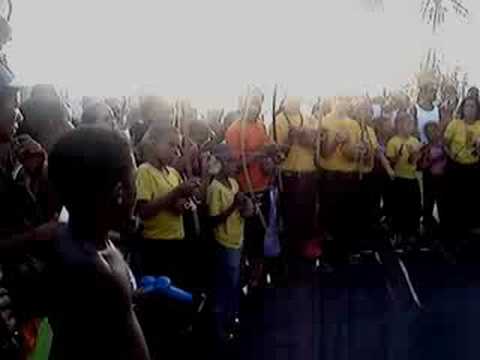 Orquestra de Berimbaus Afrinados OBADX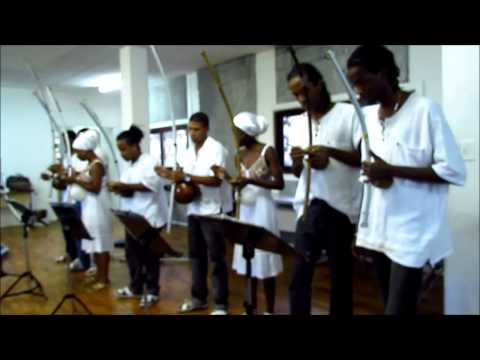 Did you have any mentors along the way? What did they teach you?
I have had wonderful mentors. In my book's acknowledgements I did my best to name them and thank them. My main academic mentor was my doctoral advisor at the University of British Columbia, Michael Tenzer. Despite not being a Brazilianist or Latin Americanist (he specializes in Balinese music), he guided me through my research with rigor and taught me to be critical, thorough, respectful, and ethical. I am trying to emulate him while I advise my own graduate students. In the field, there are too many mentors to name, but I'd single out my capoeira mestre, Cobra Mansa, who has patiently taught me about the mysteries of this art and its multiple connections with other Afro-diasporic musics. I'd also like to mention my friend, collaborator, and co-practitioner, historian Matthias Röhrig Assunção. He was my mentor during my postdoctoral research at University of Essex on Brazilian returnees in West Africa. We spent many hours playing capoeira together and talking about Afro-Brazilian culture. I have greatly benefited from his unmatchable knowledge about Afro-Brazilian history and his deep understanding of narratives about the origins of capoeira.
What's one tip that you'd give someone looking to write a music book right now?
Find a topic you are really curious and passionate about; you will likely spend various years working on it. Don't be afraid to tell us how you understand the music; music is the substance.
What's next for you?
I have two book-length projects now. The first is about the history of capoeira music from the late 1800s to now with my collaborator Assunção. Looking at a variety of sources, we plan to divide the book in four chronological sections: (1) from 1780, when the first graphic depictions of instruments appeared, to 1937 when capoeira music was first recorded); (2) 1937-1960, a formative period marked by recordings made by researchers; (3) 1960-1982, when commercial capoeira recordings appeared; and (4) 1982-present, documenting prominent trends in capoeira music aesthetics.
The second project is about a set of communities of descendants of Brazilian returnees in Ghana, Togo, and Benin. These communities were formed by former enslaved Africans in Brazil who decided to relocate to West Africa after they gained freedom in the nineteenth century. I was fortunate to live and work in Accra for one year in 2015-16, when I taught at the University of Ghana's Music Department. During this time, I conducted research with these Brazilian returnee communities, which are known today as the Tabom, Bresiliéns, and Agudas. My book project is a comparative study of the musical and religious practices of these communities in relation to their claims of Brazilian ancestry.
Did you enjoy this interview? You can support this newsletter by subscribing here. Among other things, you'll get full access to all 300+ interviews I've done as part of the newsletter. I've talked with writers and editors from Pitchfork, Rolling Stone, the Guardian, and many more.