I'm Todd L. Burns, and welcome to Music Journalism Insider, a newsletter about music journalism. Click here to subscribe!
Anya Wassenberg is a longtime freelance writer, writing instructor, and, more recently, a singer and songwriter. Currently, Anya is the digital content editor at Ludwig Van Toronto, one site in a classical music-focused digital news media network.
How did you get to where you are today, professionally?
When I was a kid, I wanted to be a musician and a writer, but my parents wouldn't support either (by that I mean, pay for university or anything else.) I studied French, and started working in an administrative office job (bilingual) but began writing on the side soon after.
At a certain point, I was laid off from the office (for the second time) and I'd already built up my writing on a part-time basis. Instead of getting another 9-to-5, I starting working as an art model along with writing part-time. That led to…writing about art and artists. By extension, I started writing about arts and culture in general, including music.
Over the years, it's ended up mostly music largely because there's more opportunity there. Unfortunately, other arts and culture writing isn't thriving in nearly the same way, except movies and TV of course.
Along the way, I also picked up music again on my own as a singer-songwriter. My own involvement in the arts has made my writing about it more knowledgeable, I think. I try to understand what artists are trying to achieve, and how they do it. I also start with respect for artists, which is not always the case in arts or music writing in general.
Did you have any mentors along the way? What did they teach you?
No, actually. Not when it comes to either writing or music.
Walk me through a typical day-to-day for you right now.
I write and edit on a regular basis for one publication, and freelance more irregularly for a few others, as well as teach writing courses through the college system online. So – I work at home, and basically I'm on the computer all day.
I write at least two stories daily, and often more. On a weekly basis, I write 8-10 articles, along with 3-5 pieces for corporate and small business clients (non-musical), and 1 or 2 music reviews, along with posts on my own blog.
I don't do performance or concert reviews, but I do occasionally get out to performances and events of various kinds related to what I'm working on.
How has your approach to your work changed over the past few years?
Since I was always online freelancing, including teaching, it hasn't changed much at all. During the pandemic, the only thing different was that I was writing more about music news than events (obviously). It's kind of a bullet proof career in some ways, LOL.
How do you organize your work?
Because I work on so many different projects, I keep a weekly planner where I pace out everything I need to get done every week. Without it, I'd lose track of things in fairly short order.
Where do you see music journalism headed?
I think it's less and less about the music, because music literacy in general has dropped and even disappeared. There are few places where kids are taught music in schools as a regular part of curriculum, so how can you expect people to be able to talk about music with any kind of knowledgeable background?
So, it ends up being just another flavour of celebrity worship a lot of the time.
What would you like to see more of in music journalism right now?
I'd love to see much less celebrity worship, and much more discussion of the actual music. A lot of music writing and journalism is fluffy celebrity pieces, which does help to support the music industry, it's true, but doesn't encourage any kind of real understanding of the art. It also helps to support the worst as well as the best parts of the music industry, by which I mean its commercialism.
I still look at music and all arts journalism in the traditional way—as a kind of bridge between artists and audiences. You can help broaden perspectives and educate/inform people about the art and the industry.
We rarely talk about the way the music industry really operates, i.e. where the pop music biz is essentially run by marketing research and computer algorithms that blend a style of music they know will sell. Most music writing is about perpetuating the illusion of artistry.
What's one tip that you'd give a music journalist starting out right now?
Learn about music, so that what you write comes from a place of understanding. And, don't be intimidated by artists, no matter how big a name, or how much of a fan you are.
What artist or trend are you most interested in right now?
The most interesting and exciting music to me today is the kind that blends genres and musical traditions in various ways. As musicians there is a big world of music to use as your palette, and a lot of people are getting really creative with how they blend various influences.
What's your favorite part of all this?
I love being able to make a living talking about art. It's a rare privilege.
What was the best track / video or film / book you've consumed in the past 12 months?
I covered the Toronto International Film Festival this year and had a look at movies on the theme of music in general. I loved the documentary Louis Armstrong's Black & Blues by director Sacha Jenkins—I think it's on Apple TV now. I'm also eagerly awaiting a new release from a group called Ritmo Machine, made up of percussionist Eric Bobo (Cypress Hill) and Peruvian DJ Latin Bitman.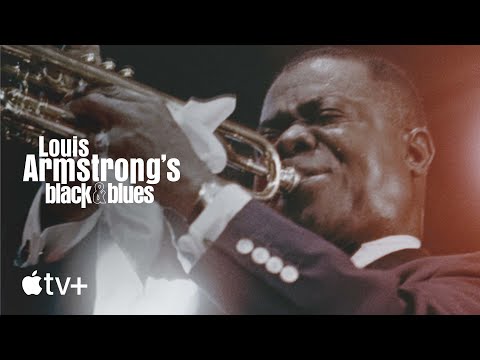 If you had to point folks to one thing of yours, what would it be and why?
I think it's the fact that my pieces have been quoted and used in academics works as well as other discussions of culture – it reinforces my belief that this kind of discussion is valid and valued. It's not just writing into a void, and I appreciate that people out there found my work useful in some way. (I link to many of them on my website.)
Anything you want to plug?
I'm a contributor to:
The Best New True Crime Stories: Unsolved Crimes & Mysteries (Editor: Mitzi Szereto – Mango Press/September 2022) – released September 13, 2022. The Best New True Crime Stories: Crimes of Famous and Infamous Criminals (Editor: Mitzi Szereto – Mango Press/September 2022) – set for release February 14, 2023.
True Crime might not seem to be especially artsy, but both stories have to do with the world of culture. It's a nice example of how you can weasel culture into any subject matter. :)
Did you enjoy this interview? You can support this newsletter by subscribing here. Among other things, you'll get full access to all 500+ interviews I've done as part of the newsletter. I've talked with writers and editors from Pitchfork, Rolling Stone, the Guardian, and many more.